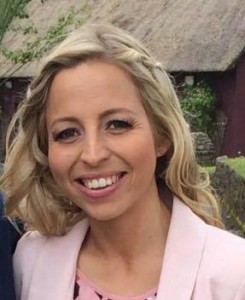 Hi, my name is Grace Carlisle and I am a self-employed business and marketing coach.  I was a full-time freelance marketing consultant,  until I found the business I am involved in today where I am now able to help individuals create their own home based businesses to support the life they want to live and not live to support the work they have to go to.
I operate under the umbrella of a global company called Forever Living Products, they are currently in their 41st year and operate in 160 countries worldwide.  I saw the business plan last year and jumped at the chance to get involved!  I got married in September 15, taking a couple of months off to plan and then go on honeymoon and in that time, my team pulled together and looked after the newest people in the group and my customers so that when I returned, the cogs were still turning and I was able to take up where I had left off.  In my working life, this isn't something I've seen very often and it was lovely to realise that while I am not an employee within a company, there is a network in place to help and support both me and my entire team in our own businesses.  One of the company motto's is that we are 'in business for ourselves but not by ourselves' and this is certainly something I'd agree with.
The products are in health, nutrition, beauty and well being, so it's not a surprise that my own health has improved since becoming involved with these products and learning more about the subject as a result.  I use most of the products in the range, therefore I don't sell, I simply recommend products when people I talk to everyday tell me about something that's bothering them.  This is how I have built a customer base.
I am also more connected with a lot of old and new friends since starting this business as many of them recommend their friends who may benefit from the products or services along the way.  Some friends and connections have also joined the business with me while others comment with encouragement on each milestone I pass on my journey.
My quality of life has also improved as I've adopted a system in place of the traditional hourlie trade of time for money.  I've replaced traditional marketing activities, with skype calls and often meet up with friends and potential new team members for chats over coffee about their hopes and dreams as I show them the blue print I'm following to achieve my own aspirations.  Coffee shops across the country and my own home have replaced flourescent lighted offices in Belfast and chatting to new connections online can now be re-named 'work.'
The Sunday night blues have vanished, as have my nerve / stress related stomach cramps as demanding bosses are replaced by new faces wanting to make positive changes in their lives, building their own home-based businesses and working from home or wherever they want to work from in the world.
If you are tired of the 40 hour working week, within the 40 year working life, racing towards retirement and want something to change, perhaps you're a working parent and you want to see more of your children than dropping them off at childcare or school every morning and evening, perhaps you're part of the generation like myself who might not have a pension to look forward to in retirement, or perhaps you just want more than life is currently providing.  You know your own reason, and only you will know if the opportunity I can show you is something that you would like, but if you want to take a look, please email me on gracecarlisle @ outlook.com (without the spaces) and send me your contact details so I can simply show you what I have to offer.