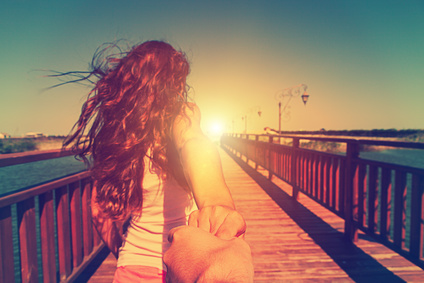 I am helping a few people get their home businesses started internationally this month and would like to extend this invitation to anyone reading my blog if you would like to get your business up and running soon too?
To help you decide, I've outlined my top 5 reasons why you should let me help you start earning from home this month:
1) Spend summer with your kids and save on childcare – with a work from home business, you set your schedule, so you can work around the time you want to spend with your family or on other hobbies or commitments.  It's your life, you should be able to set your own rules, not live by someone else's holiday limits, when the sun shines, you should be able to enjoy it!
2) A healthier you!  The business I work with is in the health and nutrition industry, so for any natural wellness products, vitamins, weight management, fitness, personal care or animal products you buy anyway, you could now buy them at cost price through your very own home business!  Why pay high street prices and give that profit margin to someone else, when it could be going towards your own goals and dreams!
2a) Look younger, feel better!  We have literally just announced a new clinically proven skincare system to give you great anti-ageing results using natural ingredients and the latest scientific breakthroughs!  Not only could you now benefit from the monetary side of being able to offer this to people you know and those you , you could enjoy the benefits of it yourself too!!
3) The industry we are in is growing every day, so the sooner you start, the sooner you can begin making money and have that same decision I had when I realised I couldn't afford to work for anyone else anymore because it wasn't financially viable!  Can you imagine what it would feel like to call your boss and say "I'm afraid I just can't afford you anymore, I'm going to have to let you go…"
4) It gives you spending money in time for Summer holidays and if you want it could help you pay that last instalment for the actual holiday too!!  Would you like to eat out more when you're away, or maybe you haven't booked anything yet, but having a bit of extra money in the bank would make it a decision that is completely in your control and not something decided for you by your bank balance.
5) When you start your business you receive:
Free personal coaching from me to help you build your business based on your skills so you really can have life on your terms
Access to an exclusive members only Facebook group to support you in your business
Access to exclusive membership websites to make sure you have everything you need
A licence to trade in 160 countries worldwide
A company website allowing you to make sales anywhere and receive commissions paid directly to you
Online back office management so you receive detailed reports of any orders placed and your commissions
Local training and head office support by the company in many different countries, so you can build your business locally too
Inclusion in any company incentives, global trips, prizes you choose to enter
Uncapped income supported by a business with a 39 year old track record
Use of a recession proof business model and blueprint
Please contact me asap to receive information helping you get started…You can reach me on gracecarlisle@outlook.com
Kindest Regards,
Grace