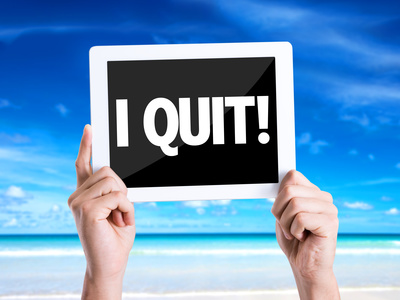 As you may already know from my website and watching others, working from home gives you choices.  Those choices can be to have more time to spend however you wish, to spend the extra money you make on bigger or more frequent holidays, a car upgrade, or simply to choose to be your own boss and not take orders anymore!  Last week I made that choice and I have to admit it feels good!  I'm sure I'm not alone in daydreaming over the years about sacking a boss and retiring to a life of carefree sunshine and paid bills, however in the end when my daydreams turned into reality it was a very amicable wishing you all the very best in future business!
There is a movie called 'In Time' staring Justin Timberlake; it's story line focuses on how everyone has a countdown timer on their wrists, wealth is simply time/life.  They trade the time they have for the things they need or want.  If someone has a lot of time, they are considered wealthy and when they are robbed, their time is taken as it is their wealth.  There is something about this movie that captures the ridiculous idea that most of us work the majority of our adult lives for just enough money to get by.  We trade the time we have for money we receive from employers and hope to have paid off somewhere to live by the time we retire.  If it feels entirely normal to spend your whole life working for someone else to be paid the value they attribute to you, take the time they allow you to have for holidays and trust that they will navigate the economic up and downturns in your best interests, then you wouldn't be on this website.  If you are starting to wonder if there is another way of living that involves having both time and money, then I'd recommend watching this film as I feel it will resonate with you.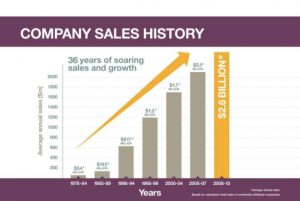 A few years ago I made the leap from being employed to self-employed because I was hit by recession-led wage cuts and decided to take control of my own financial situation instead of trusting that the person paying my wages would make the best decisions for me.  I am not afraid of hard work and began working 6 days a week on two business I was extremely passionate about, however they didn't generate the income I was working for and both relied on me doing all the work!  I was also still vulnerable to recession with both businesses revolving around marketing and advertising even in different industries, so I was still going to be the first cut when looking at costs.  However,I had control of my own diary, a wide ranging portfolio of clients and earned more per hour than when in employment, so it was a step in the right direction.
When I started with this company, I saw a business model that was not reliant on recession, it actually grew in times of recession!  I saw activities that I could generate residual income from that did not rely on me spending all my time working to generate.  I also recognised income streams that could grow without my direct involvement.  I saw a business that could create a maternity pay for me as a self-employed professional, an income that could grow when I needed to increase my earnings to pay for the new house build and a system that could self-sustain when family life was flourishing.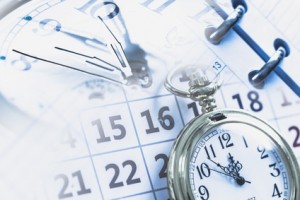 Over the past year, I have been reducing my marketing consultancy work down to a couple of clients and choosing to focus on my work from home business which gave me all the choices above.  However last week, I was able to make a further choice and I reduced my marketing work a stage further to cancel my weekly commitments to a client I had been working with for a considerable length of time and therefore jump full-time into the home business that started in the nooks and crannies of everyday life simply because there was no other time to fit it in.  When I began, I would send emails and messages when the kettle was boiling in the morning, grab 15 mins at lunch and half an hour before bed etc.  To know I now have a full working week to choose to spend how I wish is really exciting and certainly wouldn't have been possible if it wasn't for the home business I have built.
The beauty of this business is that you can spend the same amount of time each month, but increase your income because you are building a system.  The more people you help to create their systems, the more your income grows and so on, so you don't need to work full-time in this business to receive a full-time wage and that was the scenario I craved.
Some people hate their work, thankfully I wasn't in that situation, but I didn't want to live to work, I wanted to work to live and I am so thrilled to have found a way to do that in time for family life starting.  If you get sunday night blues that make you crave another way of living, arrive to work and home in the dark and wish there was another option, or have more going out than you have coming in but find there aren't any extra working hours in the week, then maybe now it's time for you to make a change too.
If any of this resonates with you, please click here to drop me a direct email and get in touch.  You can follow my progress on Facebook or join my mailing list by entering your details in the relevant section on this page if you aren't in the position to do anything yet but want to watch from the sidelines for a little while longer.