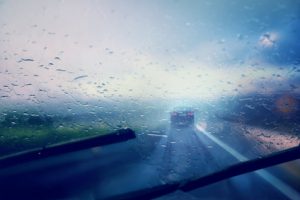 It's a cold, rainy Friday in January here and I'm enjoying a cosy afternoon working on my laptop with our dogs basking in the heat from the lit fire in front of me.  It wasn't that long ago when I would have been counting the minutes to 5 O'clock so I could then drive for an hour and half in heavy traffic just to get home to a cold house and wish that one day, I could work from wherever I wanted!
I see people all the time offering work from home opportunities that wrongly promise big pay days with little to no work.  Videos from beach hammocks, tours of garages filled with super cars and claims of overnight successes (with large buy-in fees).  I have to burst the bubble and speak out to say that whether you work from home, from your favourite cafe, or from the laptop in your backpack while you travel the world, the work still has to be done!  However having the flexibility to choose when and where, puts you in control of your income and your diary, while having a system allows you to leverage your time.
If you want big pay days, you have to put in some elbow grease, but please make sure you've got the right company or product behind you to give you the reliability and support you deserve for taking that step out of your comfort zone to creating a system for you and your family to enjoy the life or lifestyle you want.  Although this is slightly off-topic, being able to build your business in an hour a day or few hours a week will also be important if you're fitting it around full-time work at the start.
I heard the phrase that 'summer bodies are made in the winter', and thought how similar network marketing can be where summer businesses can be made in the winter too.  Which leads me onto the point that if you have to put in the work somewhere, why not do it on a cold wintry January, with your dogs at your feet and the fire lit in front of you!
I hope that whatever home business you choose to invest your time and effort in, that you get to enjoy the sun while it shines, building your business around the important things in life, whether that's your family, your passion, hobbies or holidays!
Happy January everyone – thanks for reading!