If you are feeling like it's time to do more than just work and sleep then you're in the right place. Before I started my work from home business, I felt like there just had to be another way of surviving that didn't depend on the necessity of constantly choosing money over time and viewing 'life/work balance' as something to be enjoyed by other people. Constantly running on that 'treadmill' to keep all the balls in the air was exhausting! I've been there, I've even tried a number of business models in the past pushing that little bit harder and accepting short term exhaustion for the 'bigger picture of time and freedom' that never seemed to get any closer.
Thankfully this all changed when I was introduced to a business that provided me with a blueprint to follow and simple tasks that anyone could do from home, flexibly around their existing commitments.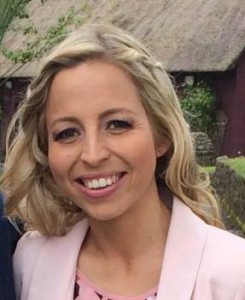 Don't have much time? That's ok!
When I started my home business locally in NI, I only had a few hours a week, so I know it can fit into 5 mins here and 10 mins there, adding up to replace a lot of my consultancy based work and provide me with a better quality of life and time to enjoy it!
If you are interested in hearing more about the work from home business that has worked for me and thousands of others, enter your contact details below and I'll provide you with further information.
Here are a few key points on why I feel this business is one of the best ways to work from home:

The company I work alongside has been operating for over four decades
Their compensation plan hasn't changed in that time
Their sales have recorded consistent growth since inception (unaffected by recession)
They're in over 160+ countries around the world, which means they have worked with government bodies in each of those countries with compliant product ingredients for sale in each country.  They also have head quarters in most of those countries which allows you to simply trade in any of those locations without the headache or stresses involved with typical business.
You can work from your kitchen table, or anywhere in the world
The work is completely flexible allowing you to fit it around your family and other commitments
The market we trade in is the health and nutrition which is expanding every day
The company has over 200 products, from health drinks, to personal care including deodorant and toothpaste so finding customers isn't difficult
You can play to your strengths and we have training to help you reach your goals
I also provide one to one coaching to help you To success.
Why start your own work from home business?
Because creating a system that brings in revenue when you aren't working is the key to a better work life balance
Why start your business with me?
Because my years as a marketing consultant can help you get the most from your business whether you want to remain purely online, or whether you want your business to be a mixture of both. We have websites, videos, trainings, group forums and more to help and support you in each step of your journey.
How to get started?
Get in touch with me via email by clicking here or send your enquiry to gracecarlisle@ outlook.com (without any spaces)
Just want to keep in touch, or watch for a while?
Join my mailing list by entering your details into the the form at the right and I'll keep you updated with information on working from home to help you along, or like my Facebook page by clicking here
Thanks again for visiting,
Best,
Grace