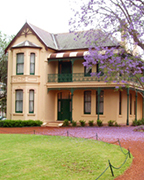 If you would like to start your Forever Living business in Australia, click here to email me, and get in touch about this opportunity.
Forever Living Products Australia
34 Phillip Street
Parramatta
NSW 2150
Australia
011-61-29-635-3011
011-61-29-635-3563
enquiries@flpaus.com.au
How to join Forever Living in Australia
The online application form is available on this link: Join Forever Living Australia
Or, if you'd prefer to print out, complete and post an application form, then please click the link below, read the company policy and send your application to the address printed on the form.  Don't forget to get in touch by emailing me.
Sponsors details
Grace Carlisle
My ID number 353000 124367
Phone 0044 7812 122014
Join Forever Living Australia Online here
Forever Living Account Application PDF here
This provides you with an account to receive personal discount on the products, or start your own home business.
How I can support your Forever Living home business 
If you decide to retail the products to family and friends, build a team or even create a global business, I can support your home business online to help you achieve your goals and dreams.
Our team have a 5 part online rolling training course delivered every Tuesday via webinar so you and anyone you introduce from Australia or across the globe can learn all aspects of running a forever living business in 5 weeks.  You can watch them from the comfort of your own home or anywhere with an internet signal.
We also have weekly online business presentations delivered every Monday night via webinar to demonstrate this fantastic business to your potential new team members. This can help you learn about the business and expand your team locally and internationally from the first week of starting your business.
You can be added you to our secret team Facebook groups, where you can ask questions in a supportive environment with other business owners in our team.  We also share news about incentives within the company and within our team to encourage, motivate and inspire you.
You can also receive one to one coaching online to help you get your business up and running with ongoing planning calls to support your growth and momentum.  We don't have targets, but we do believe in supporting team members while they achieve their own goals and objectives, our online planning calls help you do this.
Once your Forever Living account has been created and you are a Forever Living Business Owner, you will have access to a list of all upcoming training and events in Australia from your online back office.  You will also have your own online shop, where people can purchase products locally or internationally using your ID to earn you commission which is paid directly to you each month.
If you would like further information on how to join our Forever Living team in Australia, please click here to email me.