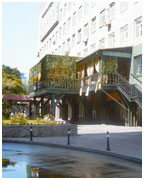 If you would like to start your Forever Living business in Russia, click here to email me, and ask any questions you have.  You can open an account on this link:  Start your Forever Living Business in Russia.
Forever Living Products Russia
Bolshaya Serpukhovskaya Street
25, Building 1
011-27-21-761-6001
011-27-21-761-4271
operations@forever.co.za
Forever Living Russia Novus Distributor Application
Please fill in the form, read the company policy and send your application to the address printed on the form.
Forever Living Russia Distributor Application Form 
Sponsors details
Grace Carlisle
My ID number 353000 124367
Phone 0044 7812 122014
Upcoming training and events
Please log in to your distributor website and click on news to view further events directly.
Next Steps
Once you've posted off your form, you are most welcome on our secret Facebook groups for training, support and coaching.
We have weekly sofa trainings on a Monday night which you can watch from anywhere with an internet signal, links to these are posted within the group on a weekly basis.
For this and further information, please click here to email me.