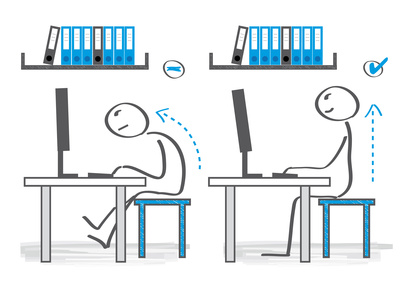 I heard a quote this morning that taking painkillers can sometimes be like turning off the smoke alarm without looking for the fire and it inspired me to write this blog.  I regularly go to a chiropractor called Keith Martin, based in Avalon Chiropractic in Belfast who I highly recommend.   I think this post is relevant for my website because these visits have improved my quality of life and that's really what my business is about doing.  It is normally through showing and coaching people to earn a greater income, however your health is your wealth as they say and this falls under the same remit.  I know it's not everyone's thing, however I don't think many people realise the connection between your overall health and your spine.  I believe chiropractic treatments are about improving the level of function between your spine and your nervous system, proactively taking responsibility for your health to improve your own well-being.
I started going a few years ago after too many falls from horses and far too many hours hunched over a laptop!  However last year, while in an appointment with Keith; I happened to mention that I always had trouble with my breathing and had just accepted that my lungs were the weak link in my body.  He worked at my diaphragm and back with the result being something I can only describe as a breath of fresh air (pardon the pun)!  I had forgotten what it was like to breathe deeply, I'd simply given up on it and accepted shallow breathing and having to breathe through my mouth at times to be my norm.  I had no idea a simple visit to a chiropractor could make that much of a difference in quality of life, hence my desire to share this in my blog!
More lately, through my pregnancy, heart burn and indigestion have been common symptoms, however in my humble opinion, keeping my visits to him regular has greatly reduced these factors and increased my personal quality of life over the last few months.
One final advantage I have to mention came from reading a book called 'Well Adjusted Babies' second edition by Dr Jennifer Berham-Floreani.  It is written by a female chiropractor and provides insight into lots of different areas including nutrition, vaccines, self-care, birthing, breast feeding and too many others to mention but my personal favourite was in a statistic provided showing reduced labour time as a result of regular chiropractic treatments.  It stands to reason that improving the alignment of your back and hips could result in smoother birthing experience however as a keen learner with limited knowledge, I'd simply like to recommend reading the book for yourselves if you'd like further information from a source extremely educated in the area.
Thanks for reading…